Loaded Pickguard Gallery
We've put together some suggested color configurations, but you may have other ideas.
Loaded Pickguards are available for our Z-Series sets as well as our Legacy Series Sets.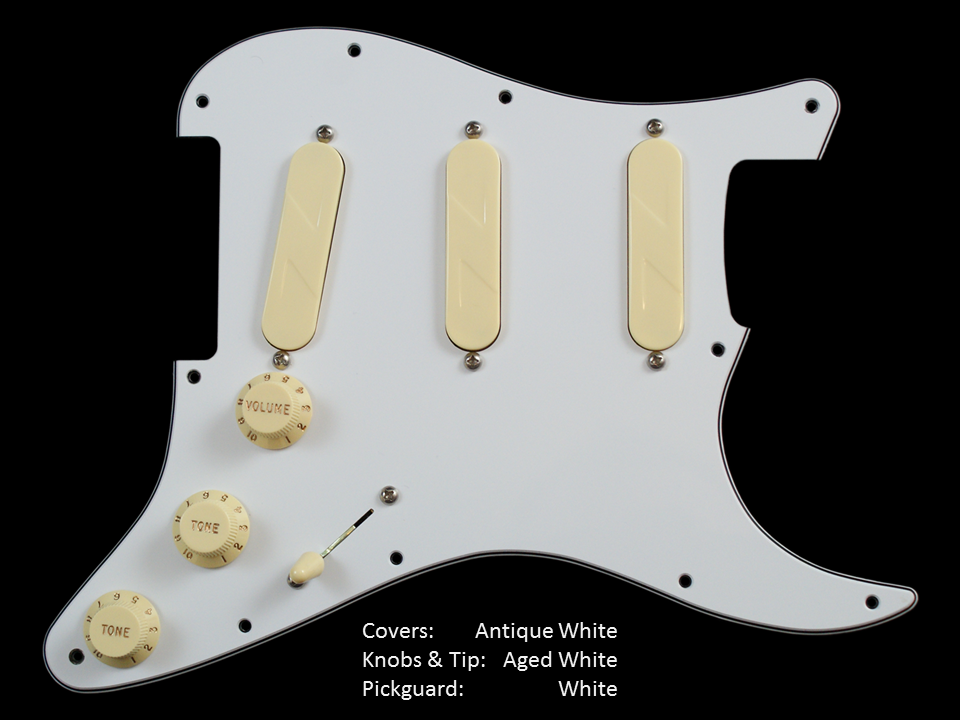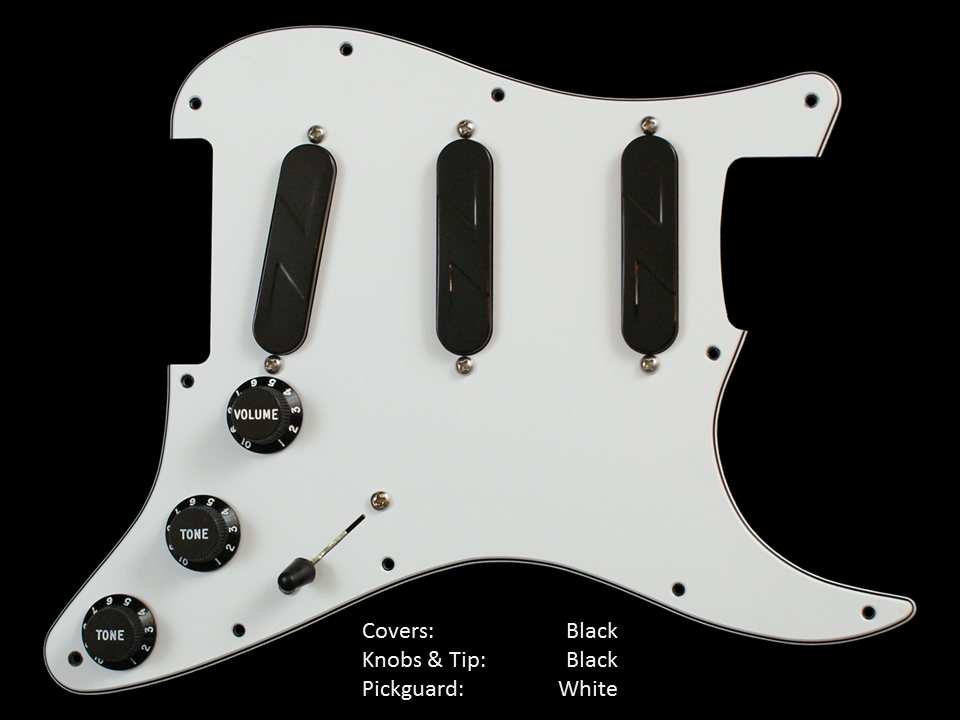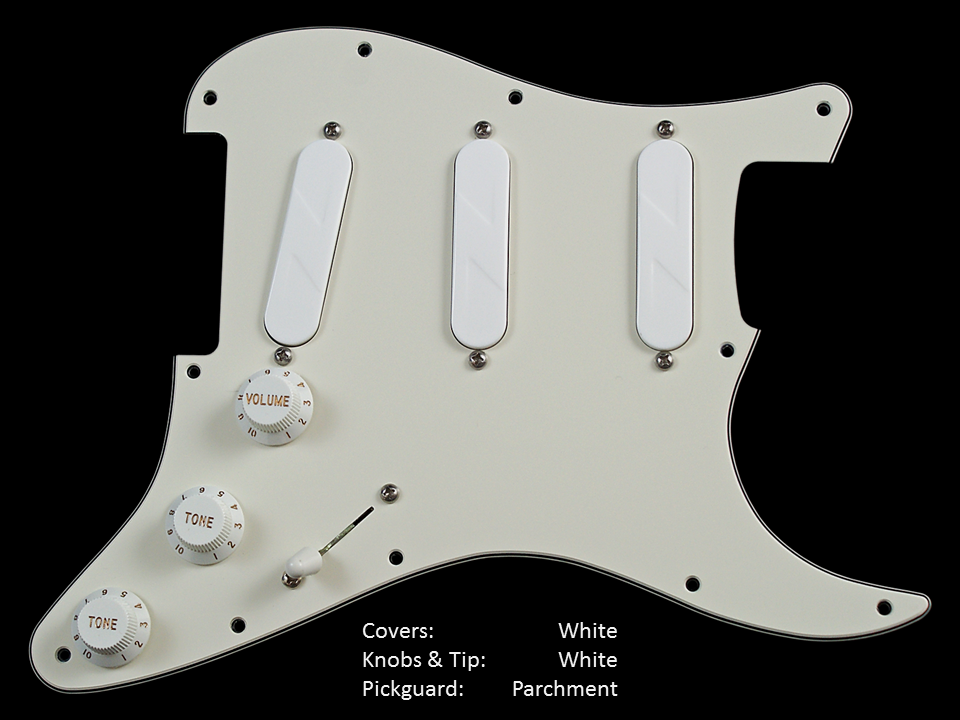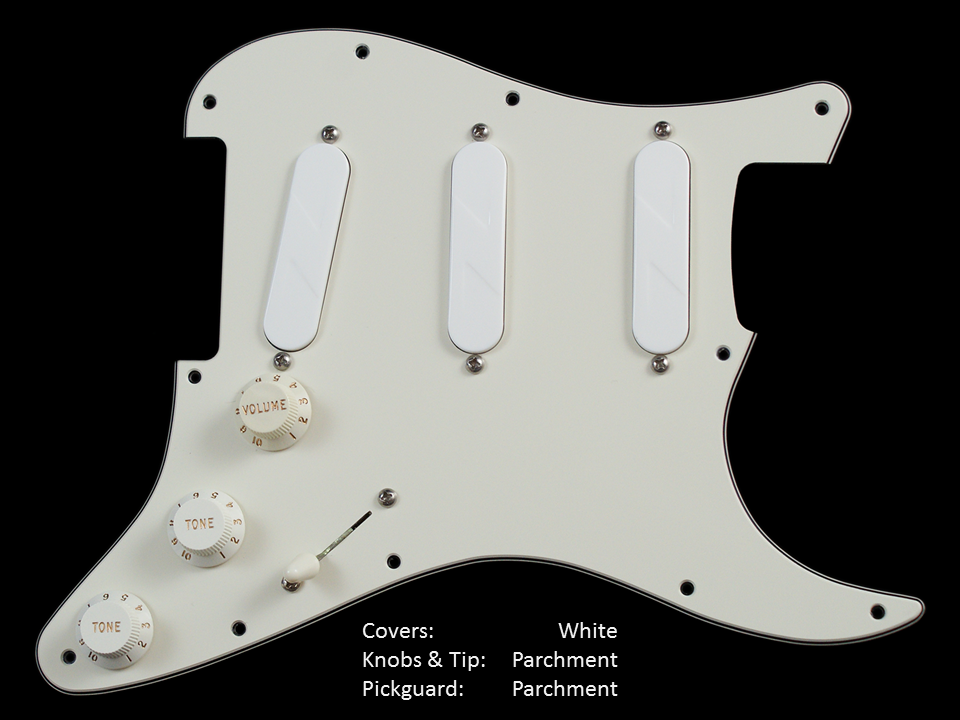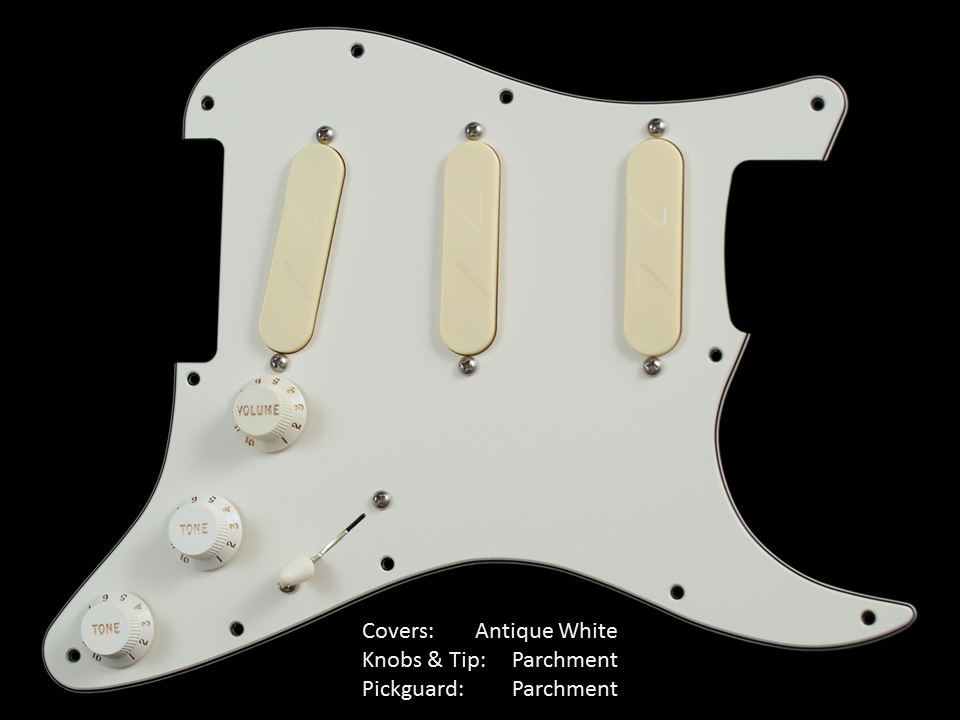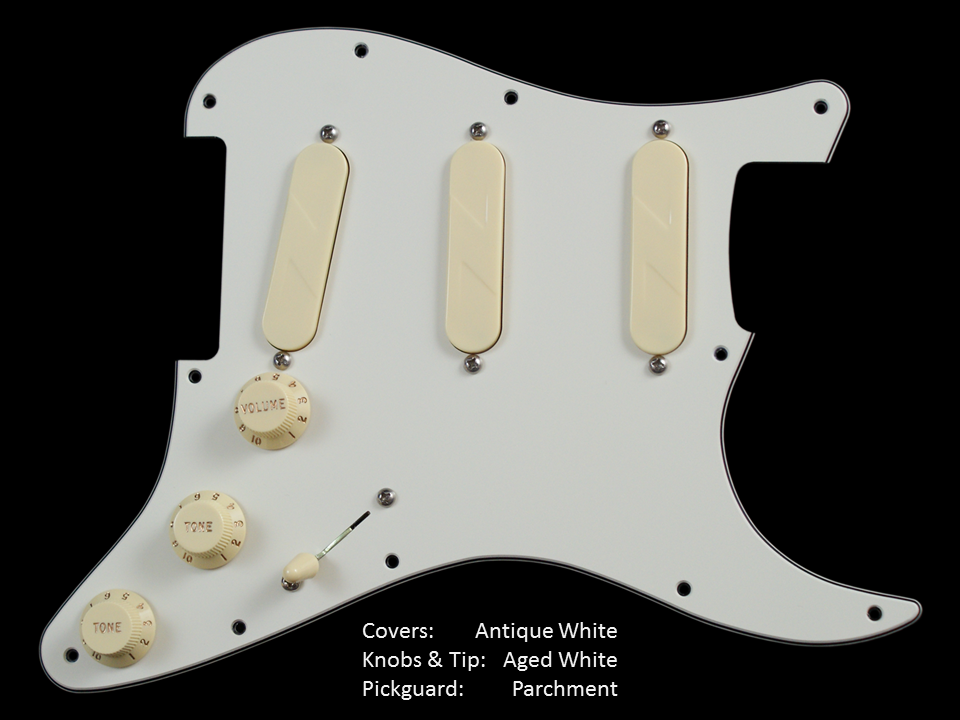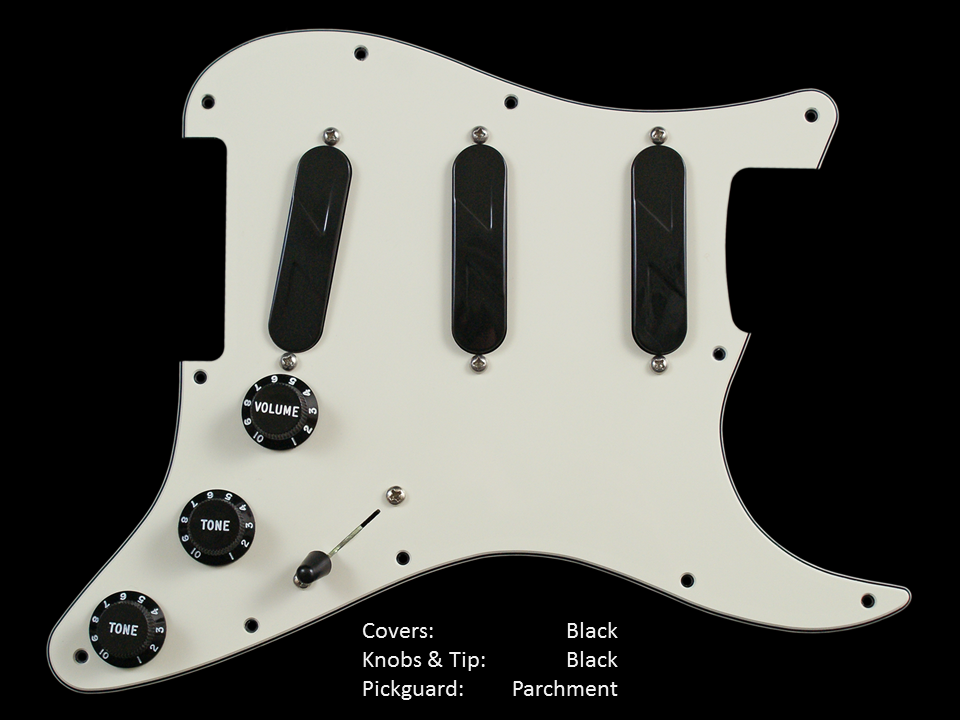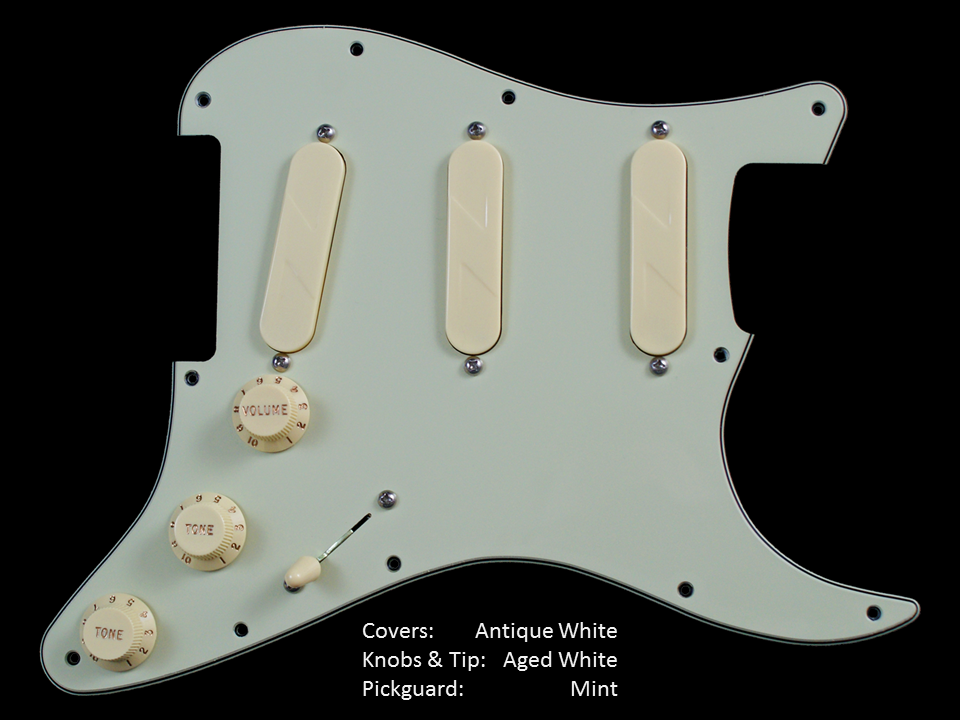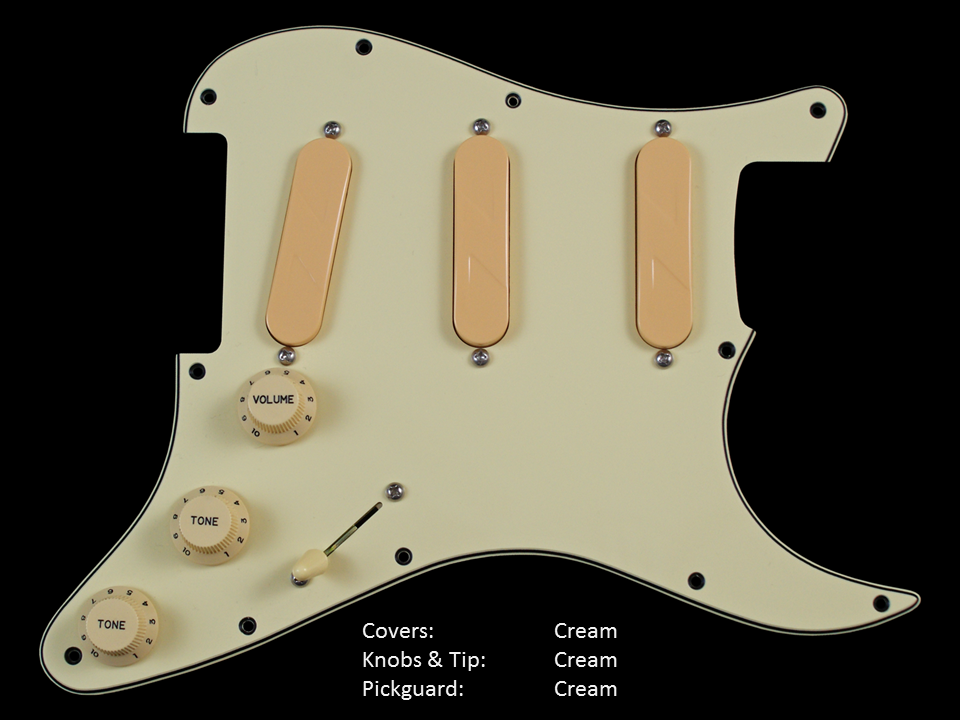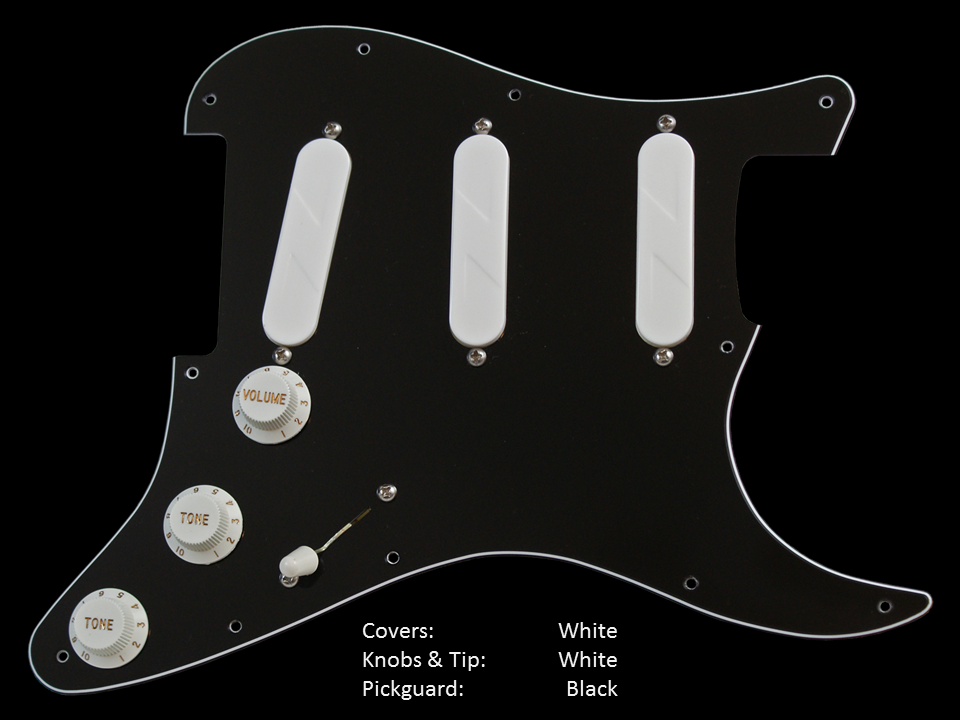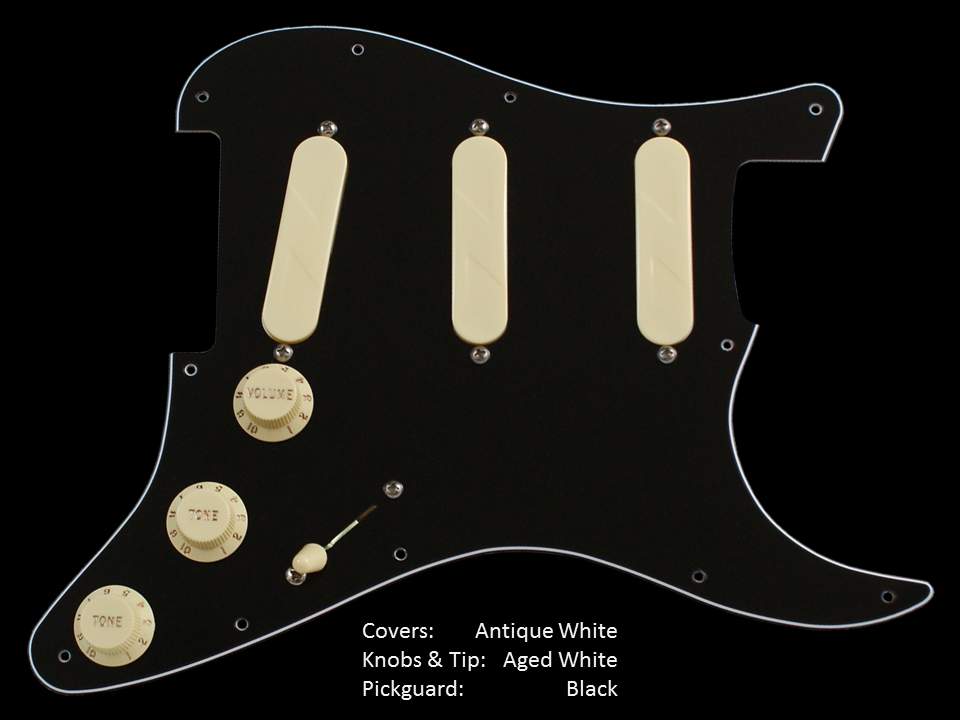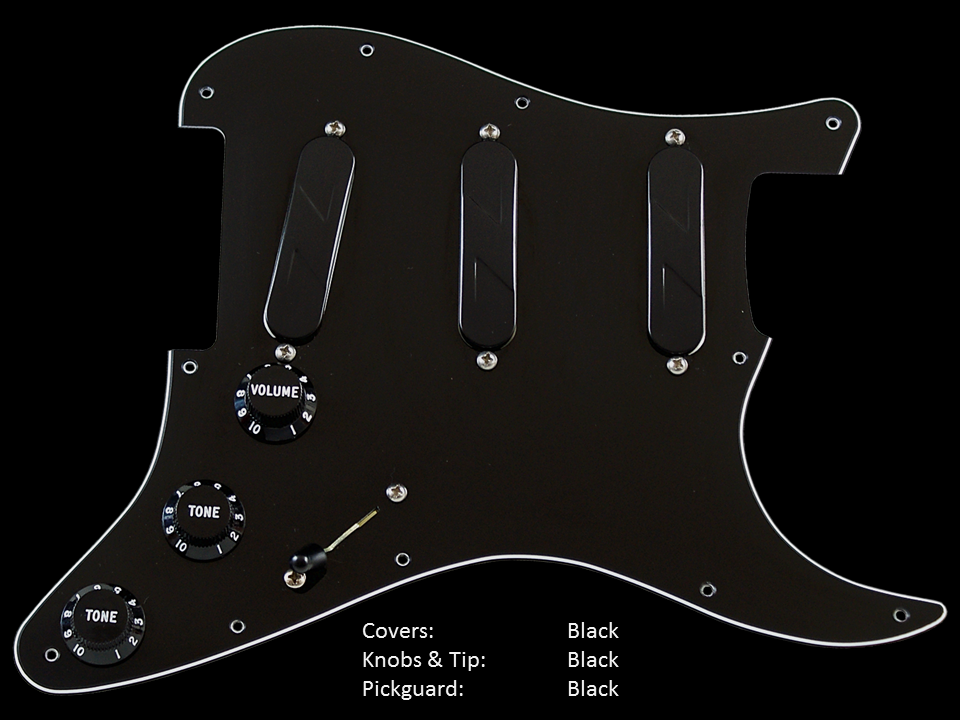 These images are provided as examples only. Due to variations in sourcing and manufacturing, colors may vary slightly between and even within batches. Other factors such as lighting, file format, image processing and monitor calibration and performance may also affect the display as well as the perception of color. While we make every effort to ensure that our colors are as well matched as we can make them, we cannot guarantee that your product will appear exactly as represented on your screen. In addition, we do not manufacture pickguards, knobs and switch tips, and variability in these parts is beyond our control. We reserve the right to change the sources of these parts at our discretion.